Strategic Market
Intelligence.
More media, advertising and ad tech executives rely on Advertiser Perceptions for research-based strategic market intelligence to strengthen their brands, improve products and increase revenue.
WHAT WE DELIVER
Our Clients Take Action Based on Data-Driven Strategic Sales & Marketing Recommendations
Only the experts at Advertiser Perceptions can deliver the unbiased, expert guidance required by media, ad tech and advertising industry executives to remain competitive. Our data-driven insights and expert analyses empowers ad sales and marketing executives to make informed business decisions and take the necessary actions that lead to winning strategies.
Refining Sales & Marketing Messaging
The Business Intelligence Team at Advertiser Perceptions helps clients tailor sales messages and marketing collateral to advertisers, and helps them validate feedback from front line teams to identify additional trends or gaps in market knowledge.
Measuring Impact / Effectiveness of Sales Team
Our clients also use these data-driven insights to measure effectiveness and satisfaction with sales and customer success performance. Where applied, this use case becomes engrained in client operations and yields high results.
Informing Competitive Benchmarking
Our Business Intelligence Team helps clients assess strengths and weaknesses and track trends both vs. industry benchmarks and individual competitors.
Informing Product / Content Strategy
Our work with clients helps them identify emerging trends and perceptions of future needs of advertisers. These include forecasting of ad spend allocation, likely budget / ad spend trends, and more – all from the most powerful industry decision makers.
Understanding Industry Trends
Media Executives use Advertiser Perceptions analysis to inform product development – identifying implications and impacts of changing needs on product capabilities and value proposition.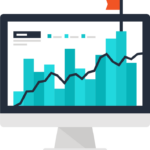 OUR MEDIA & ADVERTISING MARKET ANALYSES HELP YOU…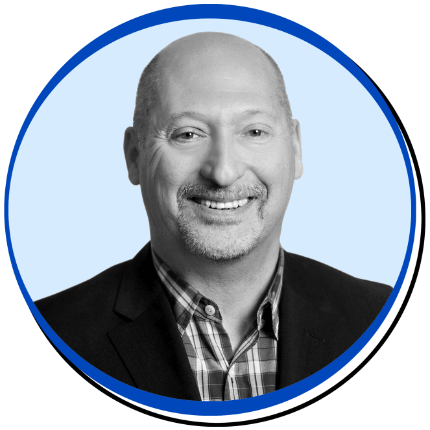 BUILD WINNING MARKET STRATEGIES
Clearly understand what motivates Advertisers and how spending decisions are made.
RANDY COHEN
Co-Founder & CEO
Advertiser Perceptions
LEVERAGE COMPETITIVE INTELLIGENCE
Knowing where you stand relative to the competition in an ever-changing market is necessary for winning strategies.
LAUREN FISHER
GM Business Intelligence Team
Advertiser Perceptions
OVERCOME MARKET DISRUPTION
Driven by technology and the internet, disruption has changed the playing field – know where you stand and how to thrive.
KEVIN MANNION
President & Chief Strategy Officer
Advertiser Perceptions
BUILD A BETTER PRODUCT PORTFOLIO
Advertisers have far too many choices – make sure you have what they need, the way they want it, focused on their specific business goals.
SARAH BOLTON
EVP Business Intelligence
Advertiser Perceptions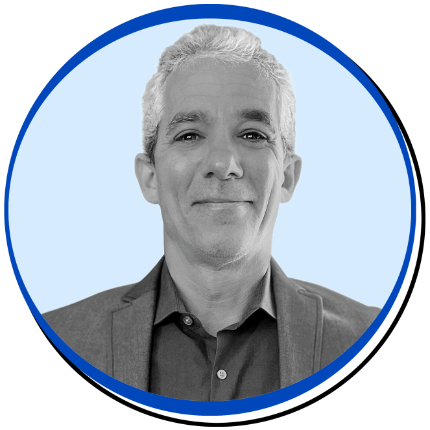 CREATE BETTER CLIENT RELATIONSHIPS
Advertisers need a guiding hand and a trusted relationship to flourish. Be the essential partner they seek.
STUART SCHNEIDERMAN
EVP Business Intelligence
Advertiser Perceptions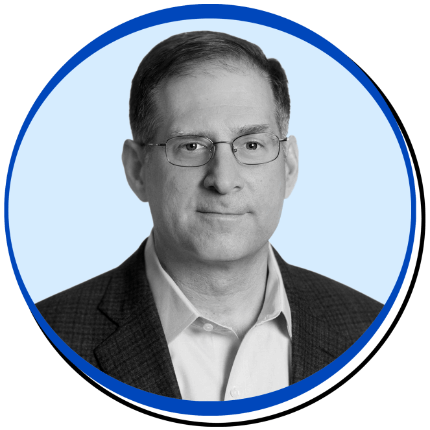 TRAIN MORE EFFECTIVE SALES TEAMS
Media and Ad Tech executives need the most honest and unbiased sales team assessment to improve the process and serve clients well.
ANDY SIPPEL
EVP Business Consulting
Advertiser Perceptions
It's not enough to take on challenges as they happen. You must have vision, anticipate opportunities, and respond proactively.
NICOLE PERRIN
SVP Business Intelligence
Advertiser Perceptions
SECURE THE BEST BRAND REPUTATION
It's no secret Brand Safety is top-of-mind for marketers. Be the partner whose reputation with both advertisers and consumers matches their needs.
JOHN BISHOP
VP Business Intelligence
Advertiser Perceptions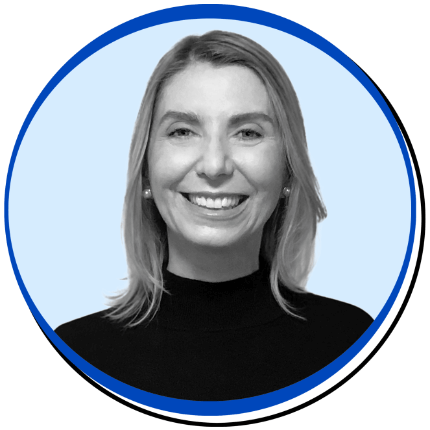 TAKE ACTION WITH CONFIDENCE
Market Intelligence alone won't get the job done. You need expert analysis and actionable advice you can use with conviction.
ERIN FIRNENO
VP Business Intelligence
Advertiser Perceptions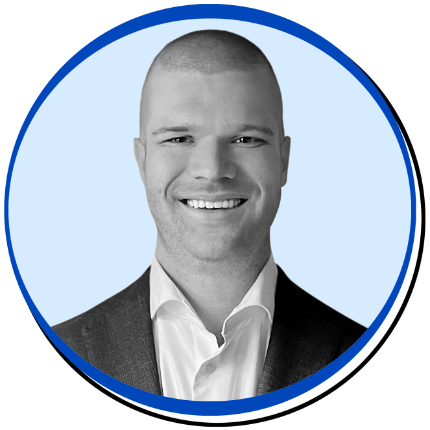 We help clients uncover up-to-the-minute media buyer perceptions, habits, and trends – analyze it, process it, and deliver concrete recommendations.
ERIC HAGGSTROM
Director Business Intelligence
Advertiser Perceptions
WHY WE'RE DIFFERENT
We Validate the Habits and Practices of Influential Ad Buyers
To determine what to do NEXT in your business, you need to understand what is happening NOW. Our strategic market Intelligence is authenticated through conversations with real advertisers holding real opinions about your brand – and your competition. Our analysis of their perceptions and habits gives you the ammunition to take new sales and marketing steps with confidence.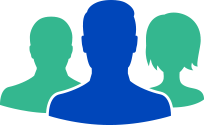 An entire team of multi-faceted, seasoned industry professionals who know the players, understand your challenges, and deliver actionable solutions.
Quantitative and qualitative insights are energized by the expert analysis of our Business Intelligence Team.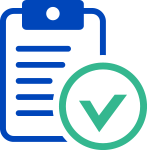 Our clients trust our experts to tell the whole story. The good, the bad, and the unforeseen.
We customize every relationship to your specific needs, to accentuate strengths, improve weaknesses, and minimize threats.
WHY CHOOSE ADVERTISER PERCEPTIONS?
We Are Trusted Advisors to The Most Successful Media, Advertising, Ad Tech, and Martech Companies
Our media and advertising ecosystem continues to be in constant evolution. With new technology changing capabilities daily, and rapidly growing disruptors challenging incumbent publishers and platforms, the market intelligence and analyses Advertiser Perceptions provides is critical for media sellers to remain competitive.
WHAT OUR CLIENTS HAVE TO SAY
"As a sales leader, honest and unbiased brand discussions with our Advertiser Perceptions team is invaluable. All year long, I eagerly look forward to seeing how we are moving the needle versus industry benchmarks and my competition. These data-driven insights and expert analyses give me the confidence to build my go to market strategies and help my sales team lean into topics that truly matter to their customers."
Peter Naylor
VP of Advertising Sales
Netflix
"I have had the privilege of working with Advertiser Perceptions for almost ten years and across three different companies. As trusted advisors, I have found their industry insights, customer and market research, and thought leadership discussions to consistently be timely, on-point, and extremely helpful in our ability to move fast and evolve our business to meet the changing customer needs both in the US and around the world."
Sarah Personette
Chief Customer Officer
Twitter
"Our partnership with Advertiser Perceptions is incredibly valuable. Given the team's expertise, personal approach, and holistic view of the industry, we receive context that is crucial for shaping the content, target, and the approach of the research. The AP Team leverages these insights to provide us with clear, concise, actionable market intelligence on the industry and our brand that guides our business forward and supports our sales and marketing teams."
Charlotte Lipman
Associate Director, Research & Insights
DIRECTV Advertising
"We leverage the expert brand analysis Advertiser Perceptions provides to determine exactly what the market thinks about SAP and the services we provide, which helps us guide product development, sales and marketing initiatives, and support strategies. They are truly wonderful collaborative partners throughout the entire process, and we trust them to give us the unbiased, data-driven, personalized insights we need to create better relationships with our customers."
Chris O'Hara
Global Product Marketing and Solutions
SAP
"What Advertiser Perceptions allows us to do is quantify market perceptions regarding not only how brands correctly see us, but to also show us how erroneous they may be. We get a clear picture of what advertisers think about our products, what our capabilities are, and what the barriers to consideration and purchase intentions are. And that allows us to take action with confidence we're making the right decisions regarding messaging, marketing, and sales best practices."
Pierre Bouvard
Chief Insights Officer
Cumulus Media / Westwood One
"It's so easy to work with Advertiser Perceptions and get the unbiased industry feedback we need to address our sales and marketing strategies in real time. We continue to leverage their knowledge, techniques, insights and guidance to inform product development, go-to-market strategies, and understand the appetite for our products and services. The combination of their quantitative and qualitative work – polling their proprietary panel of ad industry experts and qualified buyers – gives us a powerful 360-degree view in real-time that we just can't accomplish on our own or get anywhere else."
Jen Berg
Senior Marketing Director
Comcast / Freewheel
"Advertiser Perceptions gives us the kind of actionable brand analysis that helps us understand what advertisers value most from our networks and our sales force. We've been able to make positive adjustments to our sales and marketing efforts based upon what clients are thinking, saying and doing, with the specific marketplace interpretation provided by Advertiser Perceptions' research and market strategy experts."
Jon Steinlauf
Chief U.S. Advertising Sales Officer
Warner Bros. Discovery
"Advertiser Perceptions is a valued strategic partner. Their universal access to buyers, sellers, and opinion leaders provides us with clarity regarding guidance on advertising market behavior. Their personalized recommendations help direct our strategies to build the very best brand reputation."
Edwin Wong
SVP Media Insights & Innovation
VOXMEDIA
"As always, the team at Advertiser Perceptions have been great partners to support us at TelevisaUnivision as we help brands grow with the powerful U.S. Hispanic audience. We've voiced needs and challenges, and they've always brought innovative solutions. They deliver insights that have an actionable impact on our sales and marketing approach – whether we're looking to activate new clients and close the Spanish-language investment gap or grow our existing business with brands looking to accelerate their growth."
Jenna Silver
VP, Ad Sales Marketing
TelevisaUnivision
"At A+E Networks, we are known for our customer service and consultative approach. The ad market intelligence experts at Advertiser Perceptions give us actionable, unbiased insights that support this approach and, in the end, offer more value to our agency and client partners."
Peter Olsen
President, Ad Sales and Content Partnerships
A+E Networks
"The thought leadership program with Advertiser Perceptions is a unique and powerful component of our sales and marketing efforts. They bring an in-depth understanding about the advertising market, the ad tech space and how to leverage research-based insights for market leadership."
Susan Wu
Senior Director, Market Research
Pubmatic
"Advertiser Perceptions has offered us the ability to elicit genuine feedback and actionable insights from a highly qualified panel of industry respondents. This information has enabled us to hone our go-to-market strategy in an ever-changing video advertising landscape."
Eric Z. Sherman
EVP Insights + Analytics
GSTV
"Their research and expert analysis have really become a primary barometer of success for each of our publishers and senior management. At its core, the intelligence provided is an authentic view of our position, but the real value is in the consulting and guidance. The Advertiser Perceptions team and the expert industry context they provide give us an opportunity to talk honestly about where we are, where we need to be going, and in many cases, what we need to change or focus on."
Michael Brownstein
President, Client Partnerships & Magazines
DotDash Meredith
THE KEY AP ADVANTAGE
We Talk to All of the Industry's Key Advertising Decision Makers
Our Proprietary
AdPROs Network
Marketplace intelligence is validated through real advertisers, real experts, with real opinions. AdPROs is comprised of the leading global marketers and agencies in advertising today, controlling billions in ad spend. They provide an unprecedented view into what matters most to the industry and how your business is perceived.

EXPERT OPINION BLOG SERIES
In Advertiser Perceptions research conducted earlier this year among marketers and agencies, 72% reported that corporate responsibility and brand values actually play a more prominent role in marketing decisions in 2023 than in 2022. Recent consumer research from...
In Advertiser Perceptions research conducted earlier this year among marketers and agencies, 72% reported that corporate responsibility and brand values actually play a more prominent role in marketing decisions in 2023 than in 2022. Recent consumer research from...
read more
EVP Business Intelligence
Advertiser Perceptions
Check the Health and Status of Your Brand with Advertisers
Let Our Business Intelligence Team Conduct a No-Obligation Review of Your Brand – Contact Us Today